Signed Deluxe Vinyl (2018-2019)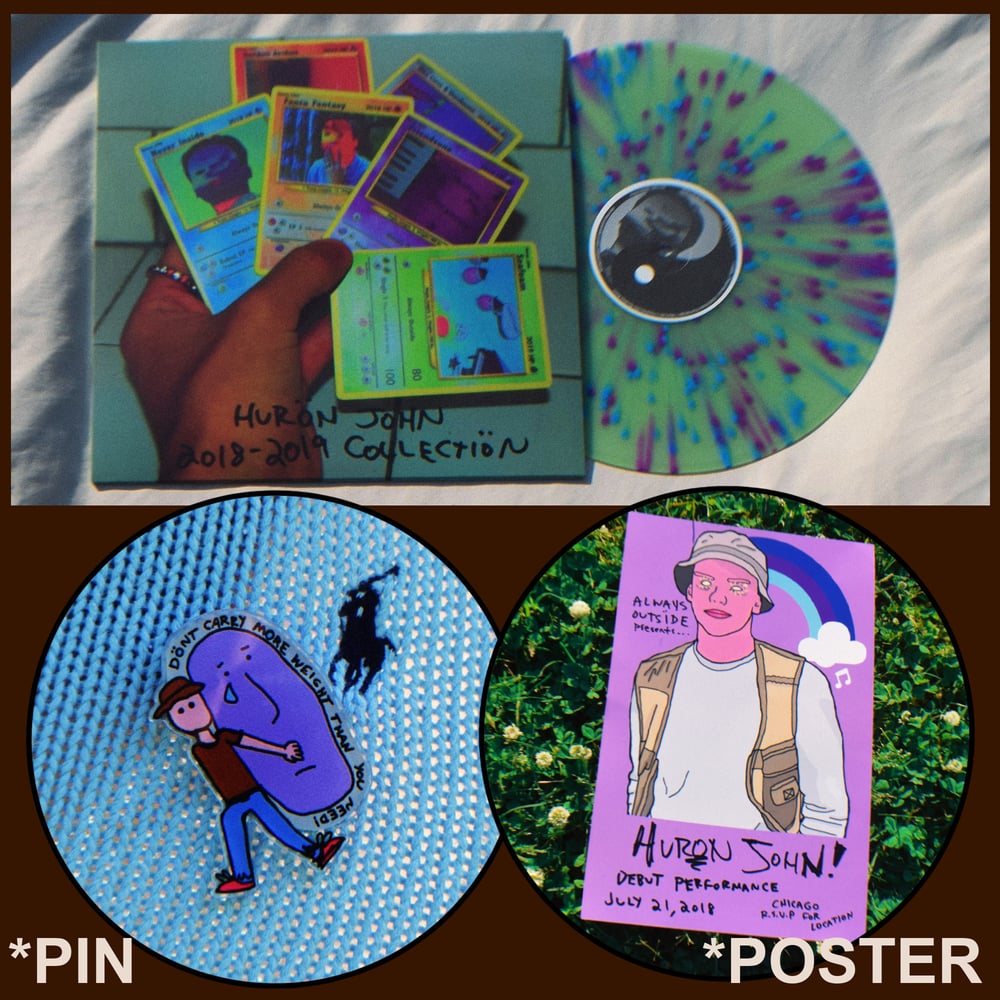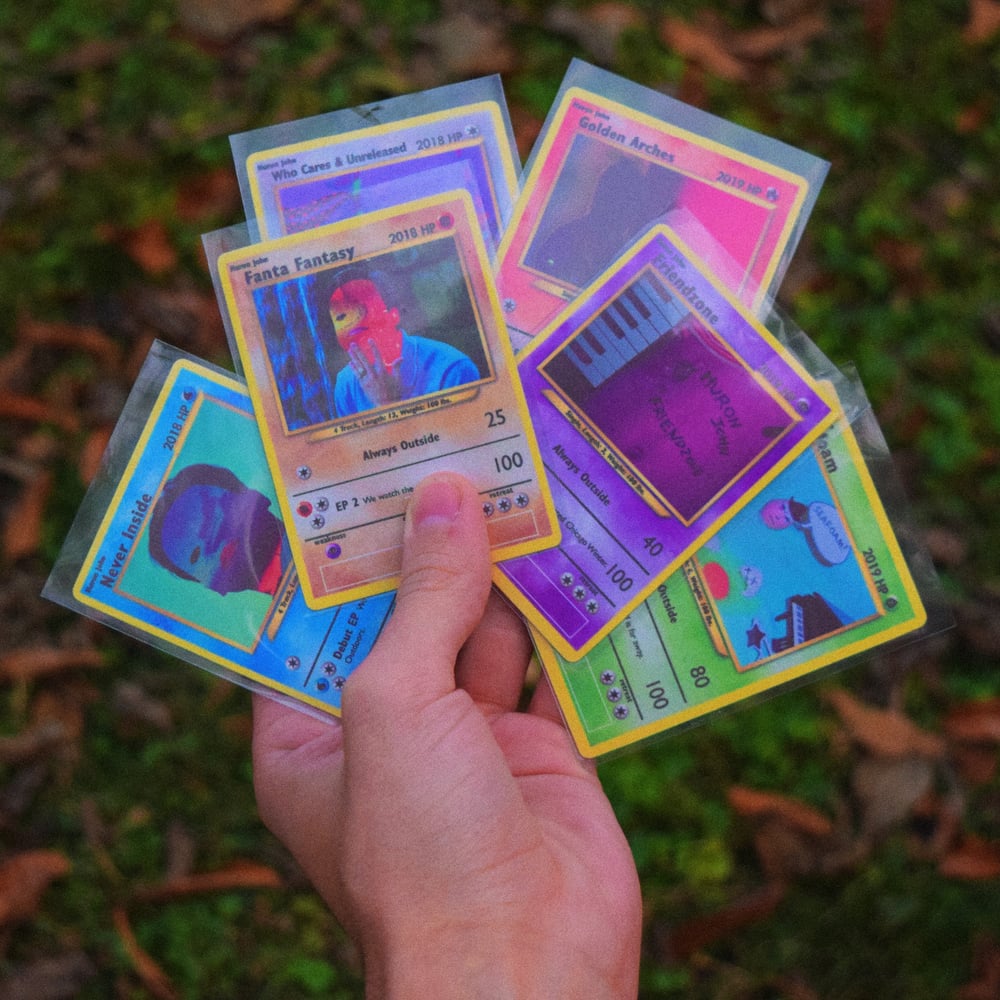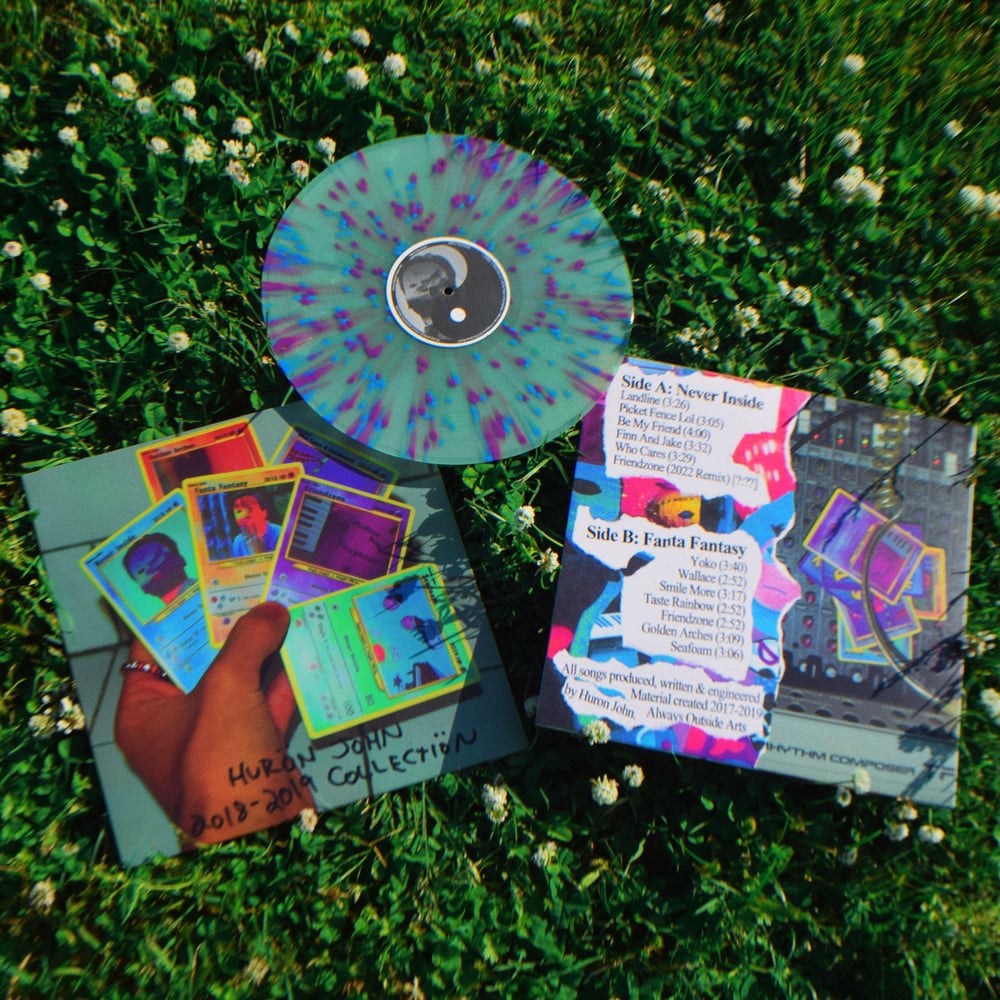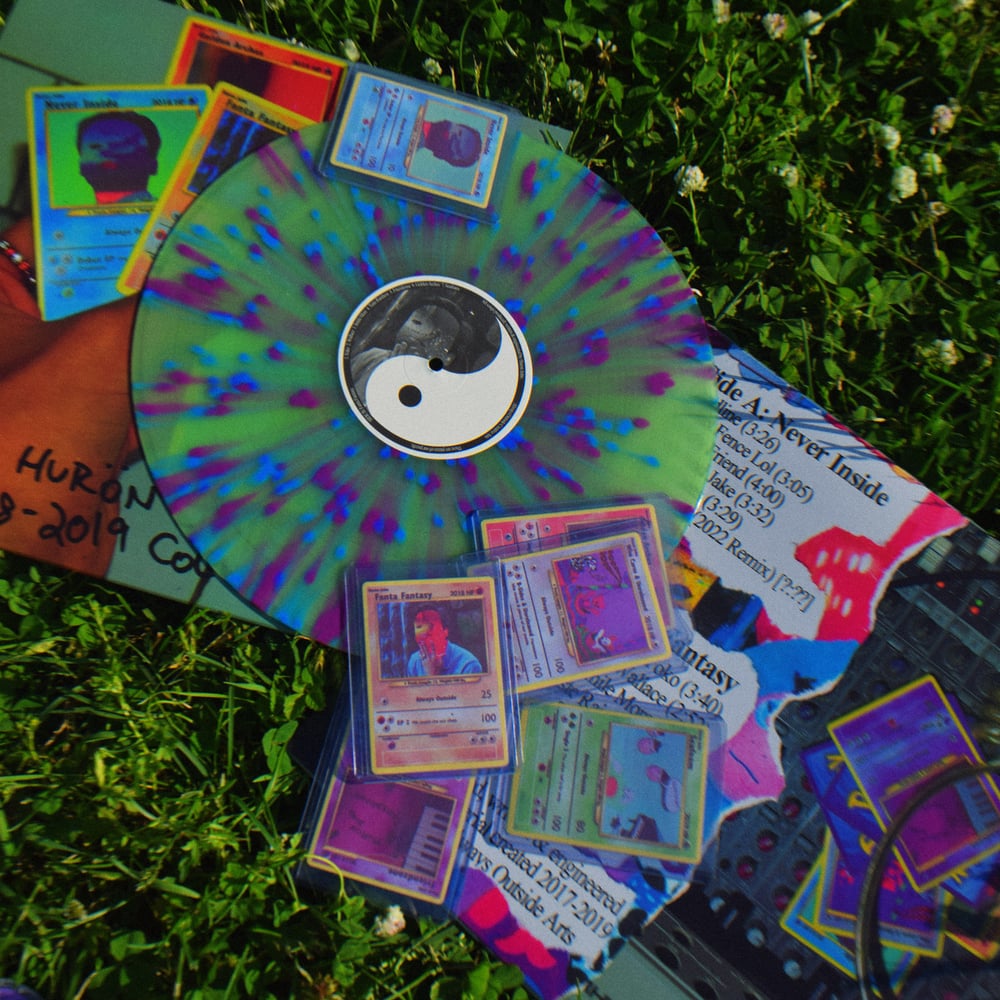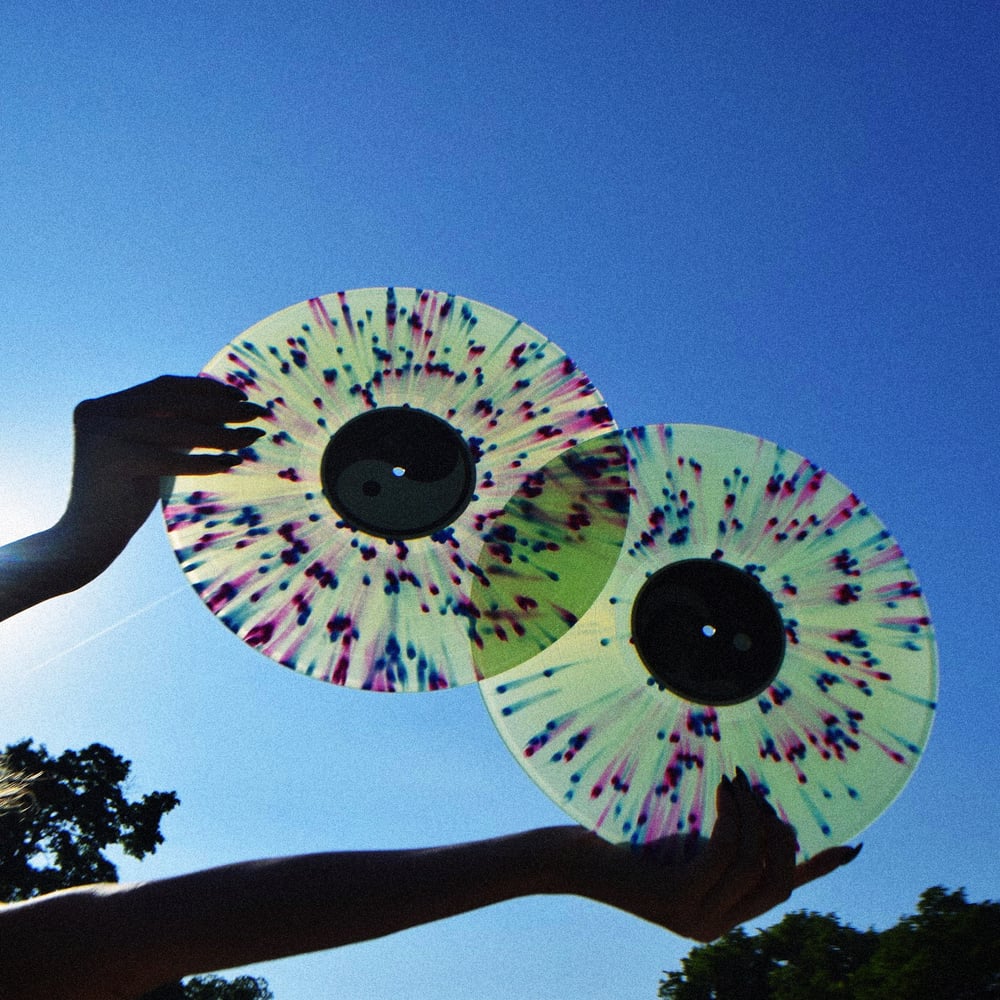 Signed & numbered deluxe bundle contains exclusive "WEIGHT" pin & poster replicating the first Huron John house-show flier. 20 deluxe bundles will randomly ship with a Huron P***mon card.
13-song "THE GREAT OUTDOORS" limited edition vinyl. Contains every Huron John song released in 2018-2019 (before the Apocalypse Wow album). Includes both "NEVER INSIDE" and "FANTA FANTASY" EP's, all 2018-2019 singles, unreleased 2022 remixes (vinyl exclusive) and more. Ships on a translucent tri-color splatterpaint disc and includes a 1970s-style liner notes mini-poster with rare stills from unreleased 2018 music videos. All orders ship within 1 week after original purchase.